ABOUT CURVES FOR THE CURE
Curves for the Cure is a non-profit organization that was founded in 2004 by Rob Durand, Brian Stackpoole, Kevin Stackpoole, and Brian Toth. The four decided to connect their passion for playing Wiffle®Ball with fighting breast cancer. The tournament has grown from ten teams in the first year to as many as forty-seven in 2015.
Over the past fifteen years the tournament has raised $129,000. The idea of turning this into a charity event was simple. All four have seen the effects of breast cancer.

In January of 2000, Brian and Kevin's mother, Janine Stackpoole, passed away after a lengthy battle with breast cancer. The majority of her treatments were at St. Joseph's Hospital in Ann Arbor, and she truly appreciated the care the staff gave to her. This is why our donation is given to St. Joe's Cancer Care Unit.
Toth's mother Kathy was diagnosed with breast cancer. The disease is now in remission. Kathy is now retired, after teaching pre-school in Frankenmuth.
Durand's aunt, Cathy Durand, is currently battling breast cancer. Please keep her in your thoughts and prayers.
The $138,000 has been donated to St. Joseph Mercy Hospital in Ann Arbor and a scholarship to Frankenmuth High School seniors. If you visit the Cancer Care Center, there is a plaque and wind chime in memory of Janine Stackpoole. In 2010 Curves started a scholarship for a Frankenmuth High School senior. To date, Curves has donated $11,000 to Frankenmuth High School seniors. Another $1200 was donated to a CFTC participant as a member of his family battled cancer.
The Saint Joseph Mercy Cancer Care Center is one of the leading comprehensive cancer centers in southeast Michigan. They are focused on the prevention and treatment of cancer, and they offer cutting-edge therapies and procedures that are equaled only by their compassionate care and genuine concern for patients and their loved ones.
Their oncologist's are some of the most highly regarded specialists in the nation. Patients and families give the doctors and oncology staff high marks for the gentle, thoughtful care they experience at Saint Joseph Mercy Cancer Care Center.
The comprehensive cancer center offers:
Medical Oncology
Radiation Oncology including brachytherapy for prostate cancer
Surgical Oncology
Breast Cancer Specialist
Lung Clinic
Clinical Trials
Support Staff including social work, pharmacist, nutritionist
Multi-disciplinary clinics: Patients receive individualized care from a team of doctors and clinical specialists
They also offer several support services for particular needs:
Brain Tumor Support Group – an educational program and support group for people with brain tumors and their families and friends. Meets fourth Tuesday of each month, 7-8:30 p.m.
Breast cancer Support Group – an ongoing exchange of ideas and information, discussion on coping strategies and other information. Meets third Thursday of each month, 7-8:30 p.m.
Prostate Cancer Support Group – a monthly meeting for prostate cancer patients and/or their significant other with information and coping assistance. Meets third Thursday of each month, 7-8:30 p.m.
Share and Care Support Group – a self-help group where cancer patients and/or significant others can exchange information, discuss common concerns, gain support and enhance their ability to cope.
Wellness and Spirituality Group – a four-week series held twice a year for cancer patients. Focus on spirituality as a part in finding meaning and coping with cancer.
For information about the programs and services of Saint Joseph Mercy Cancer Care center, please call toll-free 1-888-474-HOPE (1-888-474-4673).
All CFTC proceeds will be sent to the local St. Joseph Mercy Hospital office for Cancer Care Program at the address below.
St. Joseph Mercy Hospital
5301 E. Huron River Drive
Ann Arbor, MI 48106

A plaque in honor of Janine Stackpoole is now on the Donor Wall at the Cancer Care Unit at St. Joseph's Hospital. The total amount donated to St. Joe's since 2004 is $127,000, $11,000 has been donated to our Frankenmuth High School Scholarship, and another $1,200 to a family battling cancer. Thank you to everyone who has helps make Curves for the Cure a success! We appreciate all of your support as we continue this great cause.
Past Donations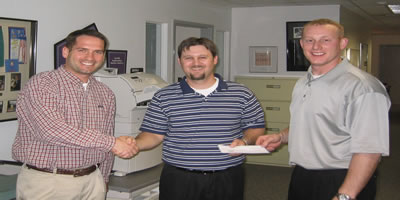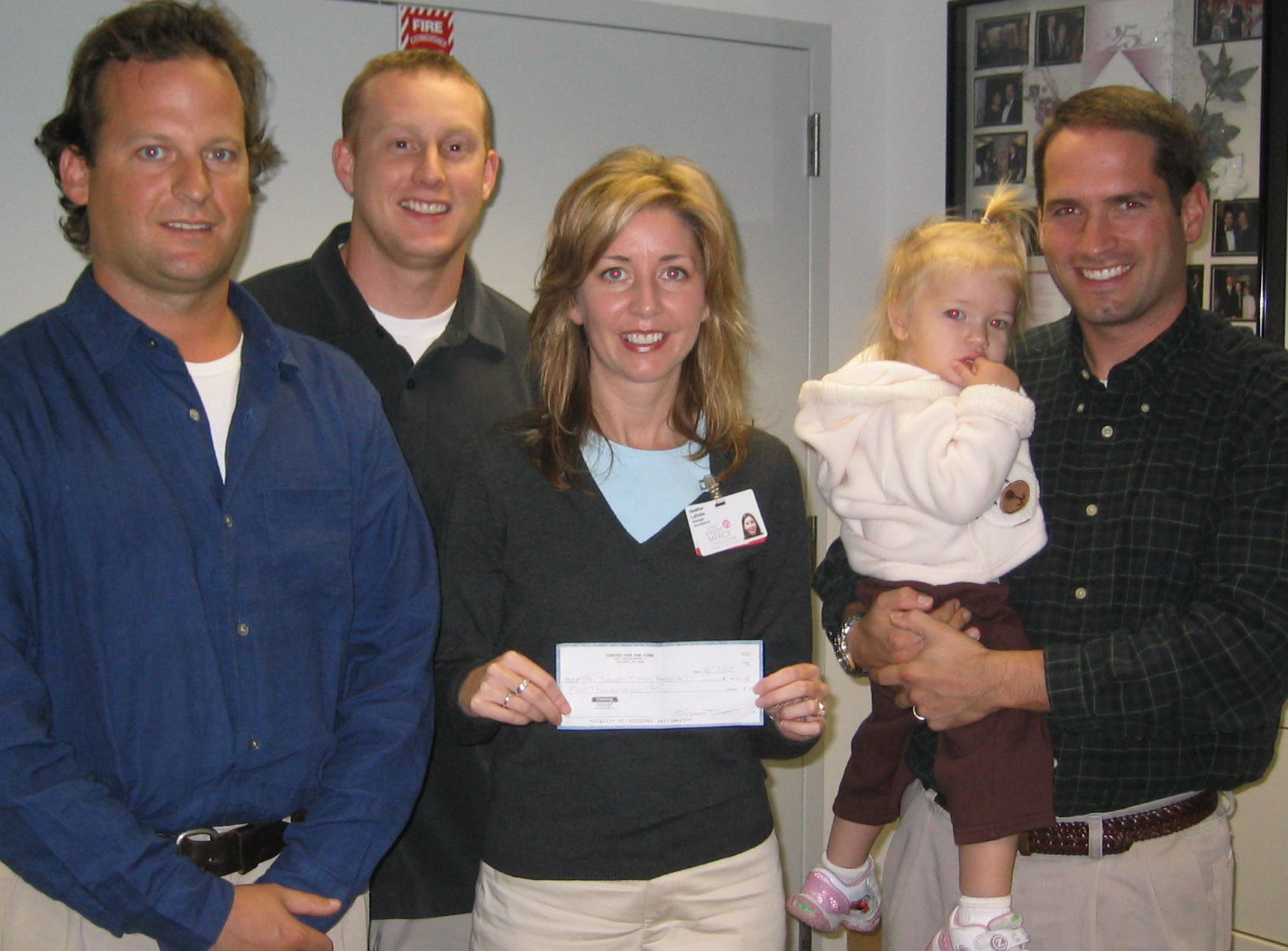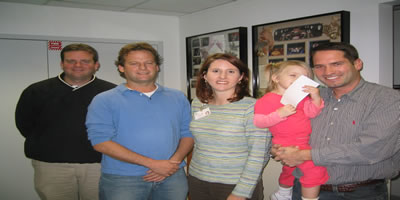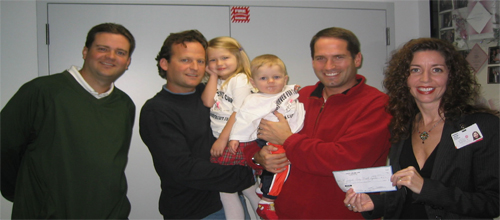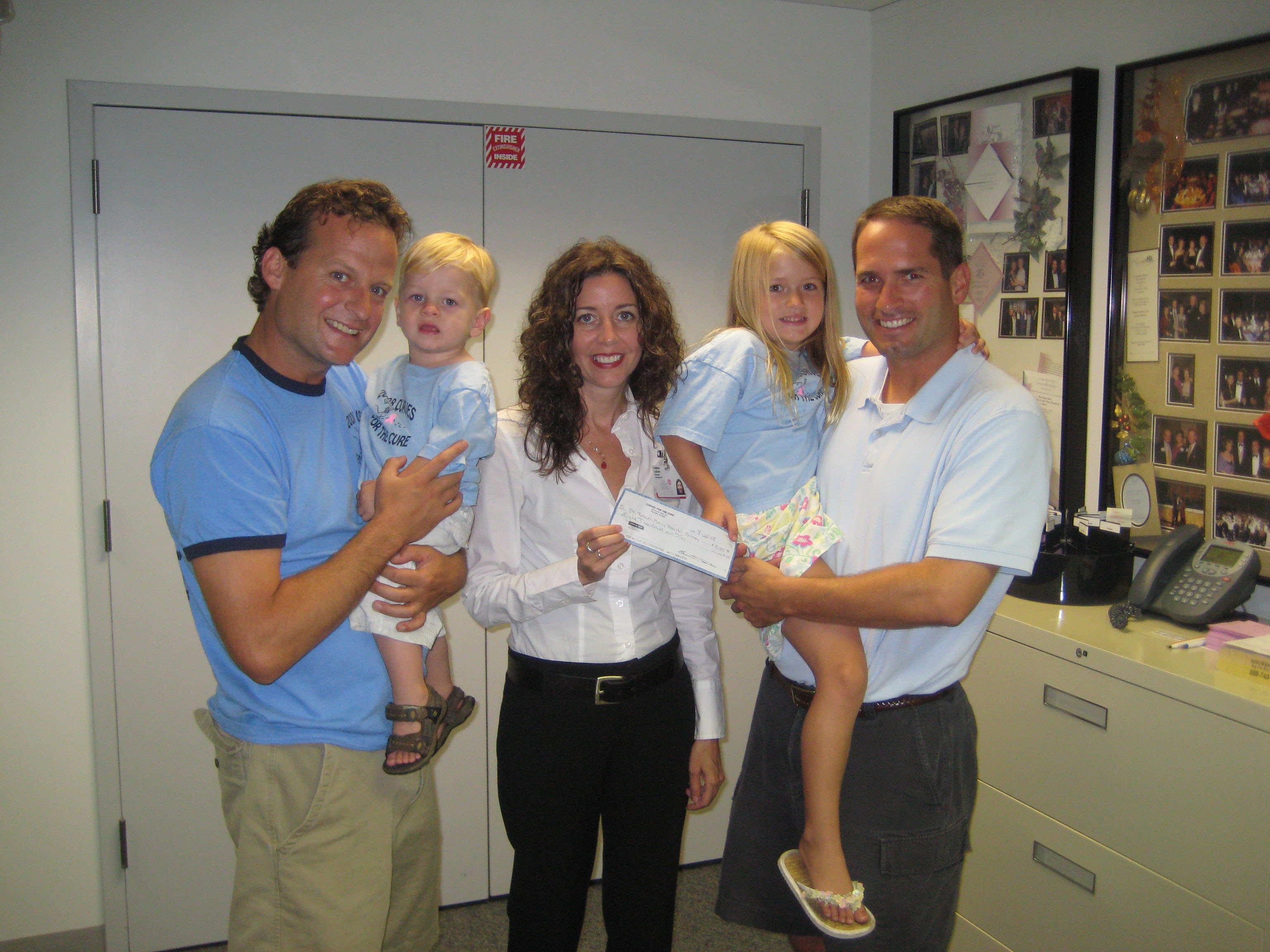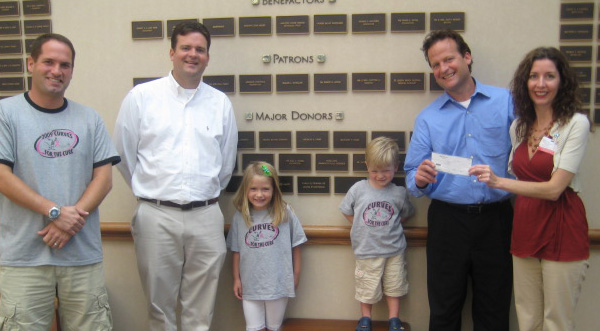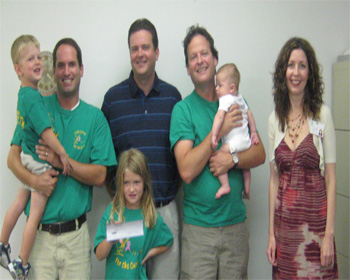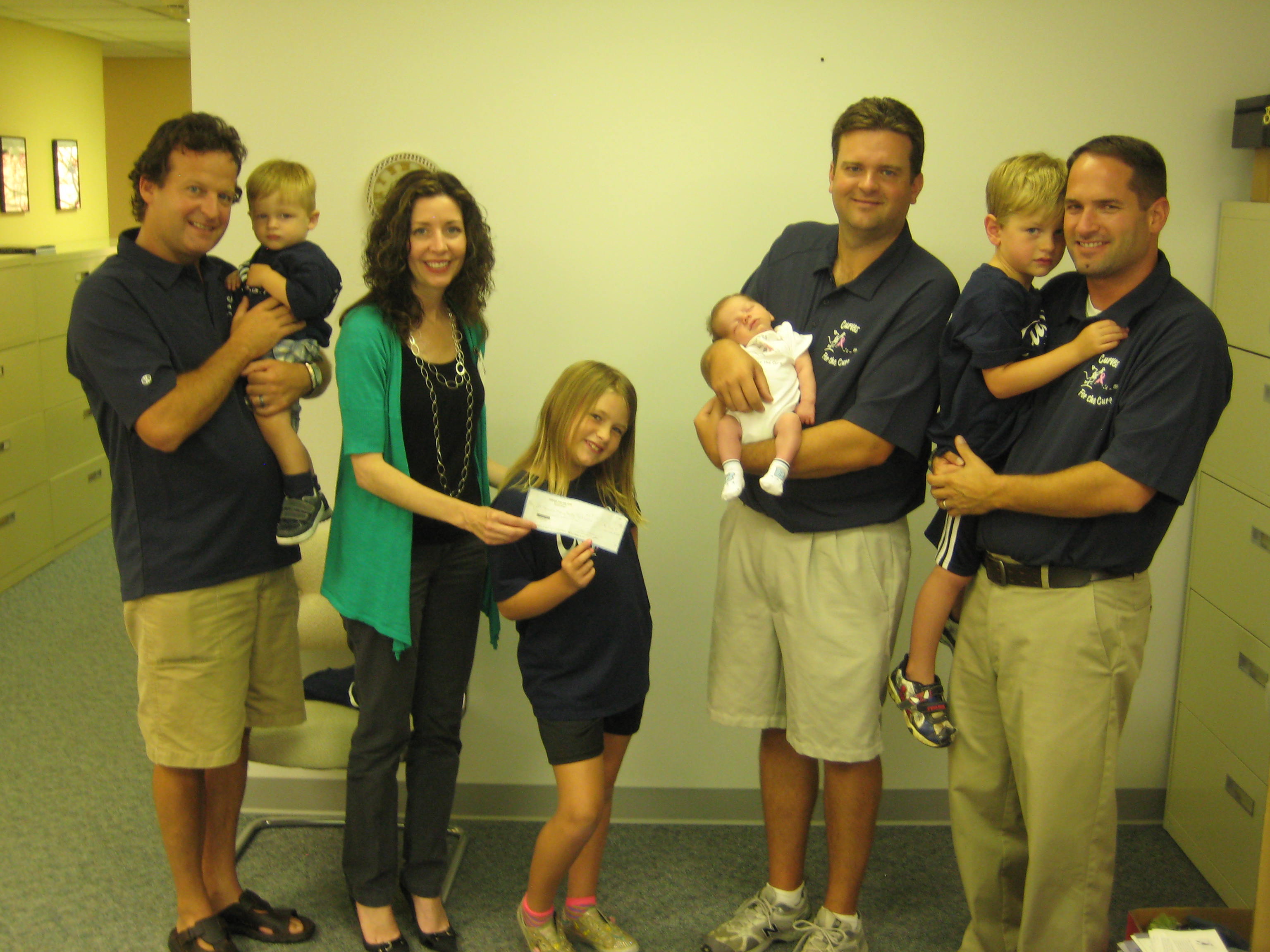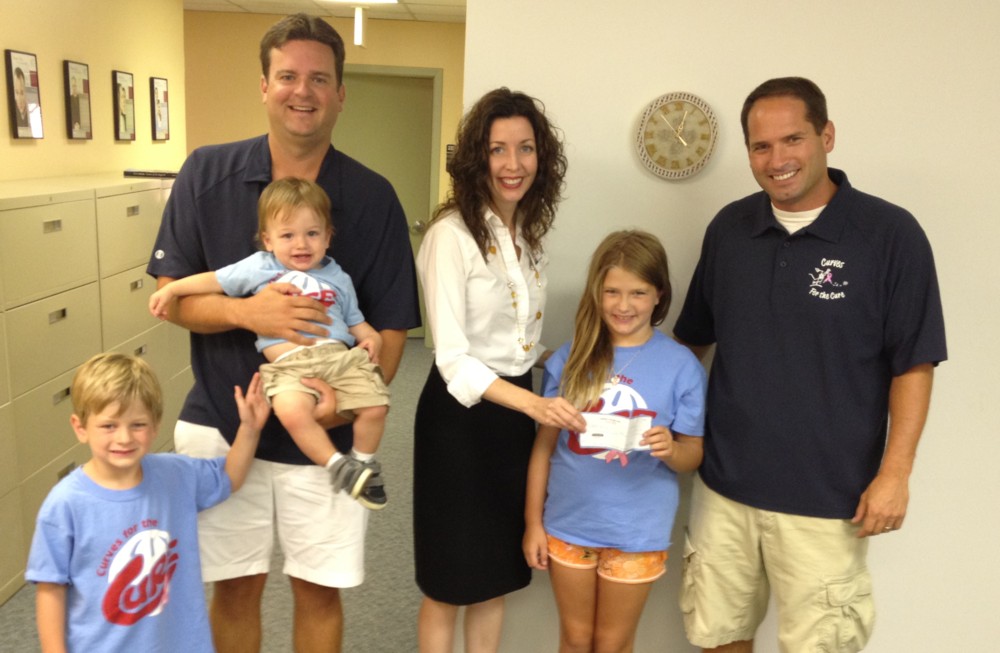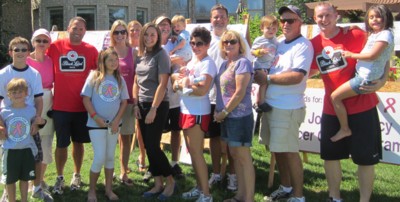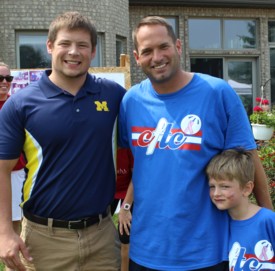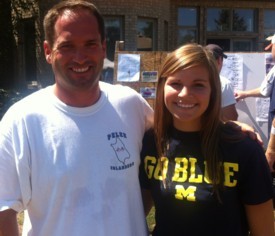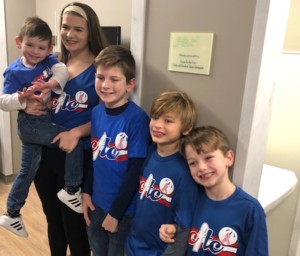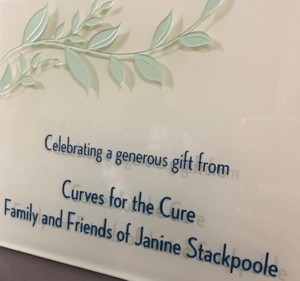 St. Joseph's Thank You
The 2017 Thank You from St. Joseph's
The 2016 Thank You from St. Joseph's
The 2015 Thank You from St. Joseph's
The 2014 Thank You from St. Joseph's
The 2013 Thank You from St. Joseph's
The 2012 Thank You from St. Joseph's
The 2011 Thank You from St. Joseph's
The 2010 Thank You from St. Joseph's
The 2009 Thank You from St. Joseph's
The 2008 Thank You from St. Joseph's
The 2005 Thank You from St. Joseph's